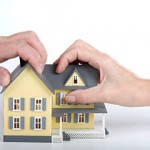 We love creative financing solutions and one became a reality this year: creating a new financing loophole or closing a loophole, depending on your perspective. Under current lender guidelines, you can refinance your current home to a maximum of 80% of its appraised value. As opposed to purchasing a new property, which can be financed at 95% of the purchase price, as per Canada Mortgage and Housing Corporation, (CHMC) Guidelines.
This "80% rule" creates a problem for separating couples, as potentially there is insufficient equity in the home, for one spouse to "buy out" the other. Under the old rules, remortgaging was considered a refinance with the 80% rule applying, because technically you cannot purchase a property you already own. Under the new guidelines, this type of transaction will be classified as a property purchase, so one spouse can refinance their existing home to 95% of its market value. The only conditions are that a legal separation agreement be in place and that a purchaser & sale agreement is completed.
This is good news for couples seeking to pull equity out of their home beyond the current 80% limit. The short-sighted implementation of the 80% rule created hardship for couples struggling with consumer debt, unable to obtain financial relief with the equity built up in their home. Instead of being forced to sell the family home for relief, the solution may now be a legal separation and re-purchase of the existing family home. Accessing that additional 15% in equity may make the cost of legal fees seem insignificant in comparison. This is both a creative and legal solution that couples may want to consider.
We welcome your comments.