Private Mortgage Lenders London Ontario
Who we are
Casb Management Group Inc. are private mortgage lenders with a primary focus on residential properties in London, Ontario and surrounding area. As a "common sense" private mortgage lender, each application is considered based on a combination of income, credit and equity. Since we are private lenders, we lend directly to consumers and also accept private mortgage applications from mortgage agents and other financial industry professionals such as realtors, bankers, financial planners, accountants, lawyers, and trustees.
​
Are private mortgages safe?
Private mortgage lenders need to be licensed in Ontario, or work in association with a licensed mortgage agent. Private lending is safe, as security is held in the real estate asset. Just like a bank, the private mortgage lender will register a charge on title on the subject property.
What markets do you serve?
While our primary focus is on London and the surrounding area, (Chatham, Ingersoll, Stratford, Strathroy, St. Thomas, Tillsonburg, Woodstock) we will look at all properties and mortgages in Southwest Ontario.
Why would I use a Private Mortgage Lender?
We exist for those of you who can't qualify with banks due to income, credit or equity/down payment challenges. Our hope is that by providing private mortgage lending, we're able to provide a bridge to more traditional mortgage lending once the income, credit or equity/down payment challenge is rectified. Interest rates on private mortgages will be higher than banks because of the extra risk associated with the private mortgage lending and the ease in application process. There is no minimum amount you can borrow, payment terms are flexible, and you don't need to be concerned with strict qualification criteria.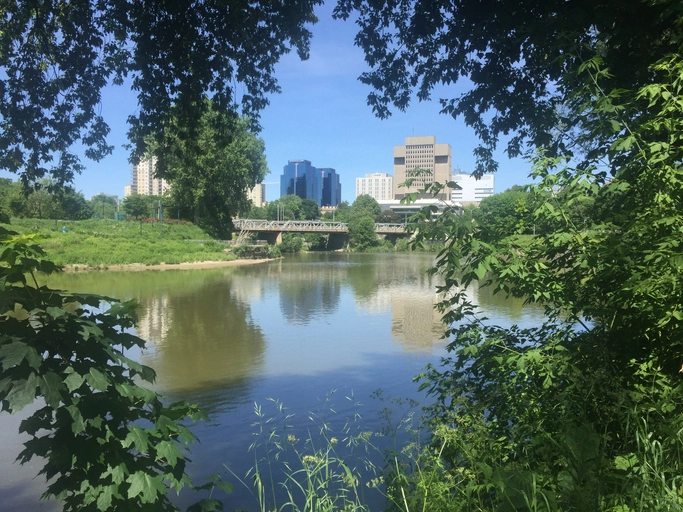 Are you a mortgage agent or looking for private mortgage lending solutions?
For mortgage agents and other referral sources, Casb Management Group Inc. offers a single contact approval process and flexible "outside the box" private mortgage lending solutions. You can email a lender package directly or co-broker through Filogix, giving you greater flexibility of submission. Our underwriting process is the same as typically found when dealing with institutional lenders.
Why use Casb Management Group Inc., for private mortgages in London, Ontario?
If you want quick reviews, closings, and a hassle free process, we help you to close the file and move on to your next deal. Some mortgage features are as follows:
No maximum (LTV) loan to value restrictions. We could lend up to 100% of the property value.
No TDS /GDS calculations. We will review debt serviceability as a variable in our decision.
No minimum credit score. Score is not important, more the underlying fundamentals.
Flexible repayment terms, and open mortgages where it make sense. Your client sets the terms.
No broker fees on complete files at the time of submission
Flat lender fees of less than $1000
Retention of the client remains with the mortgage agent. We are deferring back to you on renewals.
Owner occupied and investment properties
First and second mortgages
No minimum or maximum mortgage amount
Syndicated mortgages considered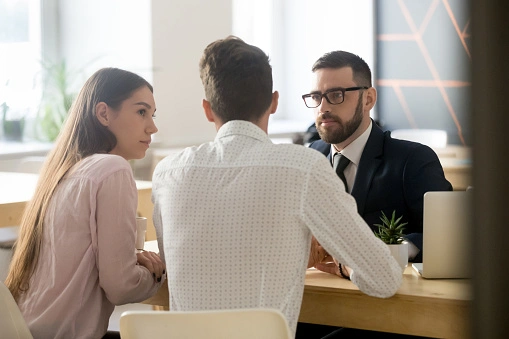 Privage Mortgage Lending Case Studies
Below are samples of the types of deals where we provided private mortgage lending for both consumers and real estate investors in London. We welcome your submissions. Please use our form below for more details or for any questions you may have.
Our client was diagnosed with a terminal medical condition. Traditional lenders were unwilling to lend based on the person's health and the fear of their ability to repay a mortgage. The beneficiary to the estate was double bankrupt, with very poor credit, so they were concerned about their inability to obtain a mortgage at the appropriate time of the transfer of ownership. Our solution allowed the heir to automatically assume the private mortgage, with credit repair as the exit strategy. Read the full case study here.
Our client was purchasing a principal residence with the down payment from an inheritance. The current tenant occupying the home refused to vacate the property at the time of sale. The client was unemployed with no established credit, so was not able to obtain bank financing and the tenant issue compounded the problem for most other lenders. The exit strategy was eventual eviction of the tenant, gainful employment and credit repair. Read the full case study here.
An investor client needed renovation funds for a recently purchased property they planned to flip. We provided deferred payments and an open mortgage until the sale of the home, so that the owner did not need to make mortgage payments and they were able to have a flexible payout date without penalties. Our exit strategy was the sale of the home. Read the full case study here.
Our investor client was seeking a reduction to 10% down on a rental purchase where 20% down is the banking norm. A second private mortgage was provided. The exit strategy was home appreciation and ultimate refinance of the first and second private mortgage to a new first mortgage at 80% loan to value with a traditional lender. Read the full case study
here.
If you're looking for a Private Mortgage, please use our contact form below.
Casb Management Group Inc.
Learn more about our team of professionals