In this current economic environment, we continue to manage our growing portfolio of clients and are capable of assisting companies even under the toughest circumstances.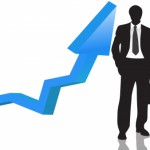 As our economy continues on its journey through the current re-alignment, we are actively seeking new opportunities to fund, and new referral partners to work with. We have been focusing on financing opportunities that principally fall into the following categories:
1) Companies which have just finished a year of poor operating results and may be under pressure to pay out their Bank or that may need to find alternate financing options until their operating results improve.
2) Companies experiencing growth and need the additional working capital to keep up with the cash flow
demands of their current business, especially new large purchase orders and contracts.
3) Companies restructuring their operations to return to profitability; and
4) New start companies who are unable to secure enough working capital.
We are able to evaluate transactions and look beyond client's balance sheet. We grant the client access to working capital without having to sacrifice equity, with approval in days, not weeks!
I look forward to speaking with you in the near future, and engaging in mutually beneficial transactions for you and your client's. If you have any questions please do not hesitate to contact me at your convenience.