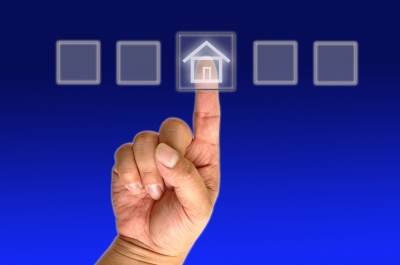 Everyone has needs unique to their financial situation. Accordingly, there are many kinds of mortgage, designed to fit those needs and give the client the solution they deserve. Here are five mortgage products that you may not have known about.
Business for self – "stated income"
This program is designed for self-employed borrowers who are unable to provide traditional income verification but have a proven two-year history of managing their credit and finances responsibly. Eligible borrowers typically own a small size business for a minimum of two years, which can be confirmed via a third-party, arms-length document. In addition, the borrower is required to declare their annual income, which should be reasonable based on the industry, length of operation and type of business.
Other key considerations:
For purchase transactions a 10% down payment is required
Maximum of 2 units, where 1 unit must be owner occupied
Strong credit profile with a minimum 2 trade lines with at least 2 years history
No credit delinquencies appearing on the credit bureau in the past 12 months
Minimum 5% down from own resources, 5% can be gifted
Borrowers with commission income are ineligible
Purchase Plus Improvements
This program can help qualified home buyers make their new home just right for them, with tailored improvements, immediately after taking possession of the purchased property. All this can be done with one manageable mortgage and with only 5% down. The proposed improvements must not exceed 20% of the original purchase price or $40,000. Details of the proposed renovations including cost estimates and available contracts will be submitted as part of the approval process.
Other key considerations:
1 & 2 units require a 5% down payment of the improved value of the property
3 & 4 units require a 10% down payment of the improved value of the property
Existing requirements related to income, down payment and credit apply
A down payment gifted from immediate family members is acceptable
Vacation/Secondary Homes Program
We know that today's busy lifestyle requires more home ownership options – whether it's a second home in the city to reduce that weekly commute, or a cottage at the lake for weekend getaways. With the Vacation/Secondary Home Program, Canadians can now purchase a second home with an affordable monthly payment with 5% down payment.
Other key considerations:
Secondary homes require a 5% down payment
Vacation homes require a 10% down payment
Maximum 1 unit, and must be owner occupied by a immediate family member
Minimum 650 credit score for all applicants on a vacation property
No prior Bankruptcy, judgements, no R'3's in last 24 months
Maximum one eligible property per applicant
 Family Plan Program
It enables people to help buy a home for immediate family members who have good credit, but lack the income to meet standard GDSR/TDSR requirements. Suggested applications of the program include: A parent who wishes to help an adult entrepreneurial child buy a home. A parent helping to buy a home for an adult child at a post-secondary educational facility. An adult helping to buy a home for elderly parents who are on a fixed income This program does not include the purchase of non-owner occupied investment properties nor purchases for family members with poor credit.
Other key considerations:
Maximum 2 units where i unit must be occupied by an immediate family member
Applicants buying the home for a family member must have clean credit, stable employment and income, positive net worth and a down payment from their own resources.
All qualifying applicants, including the resident family member must be on title
The income and debts of all applicants will be part of the debt servicing calculation
New to Canada
Qualified homebuyers who have immigrated or relocated to Canada within the last 5 years are eligible to purchase a property with as little as a 5% down payment without the traditional credit criteria typically required on a home purchase, but should have commenced the establishment of Canadian credit.
Other key considerations:
3 months of full time employment in Canada
Process a valid work permit or obtained landed immigrant status
All debts held outside the country must be included
Supplemental proof of creditworthiness will be required, such as a bank reference letter, international credit report, or bank statements showing payments of rent or utilities