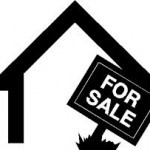 Teams are the way to go.  The Ravens are a team; they won the last Super Bowl.  The Prime Minister's Cabinet is a team; they run the country.  The astronauts are a team on each launch; they successfully negotiate space/the moon/the space station.
Whether it's football, government or exploring the final frontier, teamwork is necessary to success.  Without the right players, a team can't win.
You need the right team working for you when you're buying a home.  In the next four blog entries, the right kinds of people to bring to your team will be discussed.  A realtor, a mortgage agent, a real estate lawyer and an insurance agent are all vital team members.
In part two of this four-part blog, I'll look at attributes you should look for in a realtor with star power.
Is she/he a good listener? If you present your realtor with a list of the "must haves" for the property you are seeking and a second list of the "would like to haves" then any home they show you should contain

all

of the "must haves" and some of the "would like to haves." Your time is important. If your realtor has listened to your requirements, she/he should be able to show you the "perfect" home quite early in the process.

Does she/he understand your needs? If one of your must-haves is a Colonial-style home and the realtor says "what's that?" you are going to have issues.

Look at the experience of your realtor.

 

If you have a specific need then look for a realtor with expertise in that area. For example, if you know the part of the city you want to locate in, find a realtor that works predominantly in that neighbourhood. She/he will have a good understanding of the property values, amenities and may even know many of the neighbours. Look for the realtor with the most lawn signs or who advertises exclusively in the area.
Is she/he recommended by colleagues? Here is a trick you can use: Call up a larger real estate office and talk to the receptionist or the broker of record. Explain your situation and ask for an agent recommendation.

 

This person will tell you who is good because their reputation on the line. If he/she can't/won't give you an opinion, then move on to someone who will help.

Talk to others who have purchased recently through your social contacts. Who had a great experience? Talk to your mortgage agent, lawyer and insurance provider. Who would any of them recommend?

Does your realtor work with For Sale by Owner listings? If not you are not being exposed to all of your housing options.

Does she/he require you to sign an exclusivity commitment? If there is no benefit to

you

in signing then don't, but please be fair to the realtor. If you find the right one, you only need to be working with one.
8.       Is she/he available on your schedule? A full time realtor should be flexible enough to meet you 24/7. If she/he works as part of a team, then a vacation does not impact the ability to proceed on your timetable