Teams are the way to go. The Ravens are a team; they won the last Super Bowl. The Prime Minister's Cabinet is a team; they run the country. The astronauts are a team on each launch; they successfully negotiate space/the moon/the space station.
Whether it's football, government or exploring the final frontier, teamwork is necessary to success. Without the right players, a team can't win.
You need the right team working for you when you're buying a home. In the next four blog entries, the right kinds of people to bring to your team will be discussed. A realtor, a mortgage agent, a real estate lawyer and an insurance agent are all vital team members.
In part three of this four-part blog, I'll look at attributes you should look for in a lawyer with star power.
The Lawyer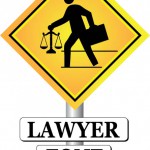 Real estate transactions are the bread and butter of many law firms and are relatively simple to complete if all goes as scheduled. Here is what to look for:
1.Does he/she work with a team? Can this team work to your timetable?
2.What is the base fee and what are his/her disbursement fees. Get a quote in advance, as the disbursement fees vary greatly from firm to firm.
3.Does the legal team do litigation work? Real estate transactions are simple until a problem occurs, but you need to be prepared for this eventuality. How experienced is he/she in seeking remedies?
4.Does he/she specialize in a specific area of real estate? Purchasing investment properties, for example, brings a host of other legal considerations – from proper licensing to liability issues to revenue and expense verification, etc. Does he/she know what to include in an offer to purchase?